Cuisine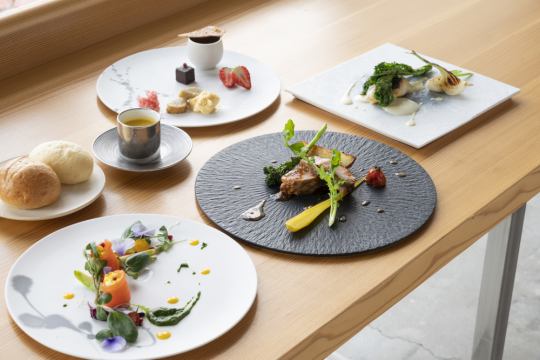 Additive-free Nature French using local ingredients from Hamamatsu and Lake Hamana
Seafood, fish and shellfish, and lake and Hamamatsu are a treasure trove of ingredients.
Enjoy the chef's original dishes made only from freshly picked food.

In addition, our grand chef has been pursuing "deliciousness" for many years.
And, as a new attempt, the pursuit of food that "realizes all the deliciousness, beauty and feelings for the body" is not compromised, and you can feel the "warmth" of the grand chef who does not use processed products, balanced with one meal. We have developed a French menu "Eveil" where you can eat delicious food.