Rooms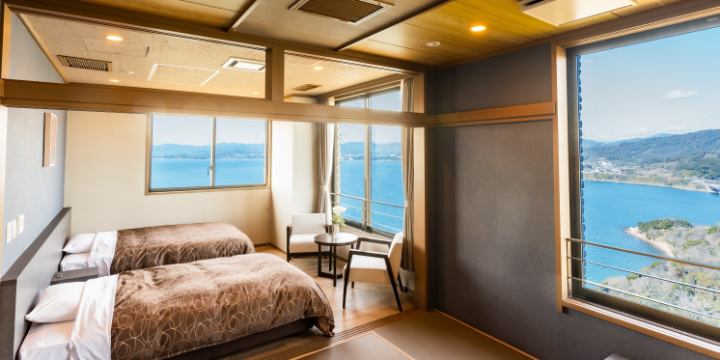 A healing place for visitors
A total of 28 guest rooms have been renovated, and all rooms feature a panoramic view of Lake Hamana, which promises to be a healing place for visitors.
You can see the sunset and night view of Lake Hamana, and at night you can enjoy the night view of the lakeside and the stars in the sky by turning off all the outdoor lights.
As the sun sets on the shore of the lake, the sun reflects off the shore and the surface of the lake changes from silver to gold and finally to red.
When the weather conditions are right, a red sun virgin road will appear on the surface of the lake.
At that time, the sun- Kanzanji Temple (God of marriage) and the two are connected by a single line,
You can spend this precious time of only one minute in a cafe or private bath.